In 2010, I was determined to find a marketing internship at a company with a focus on my personal interests and hobbies, which at the time were PR, communication and entrepreneurship.
I knew that the employment situation in Denmark at the time was extremely competitive and therefore wanted to get ahead while I was still studying.
The first company I applied with responded back to me and wanted to meet in London, UK. That meeting went extremely well and they immediately offered me the position.
My marketing career began with Voga.com giving me that opportunity.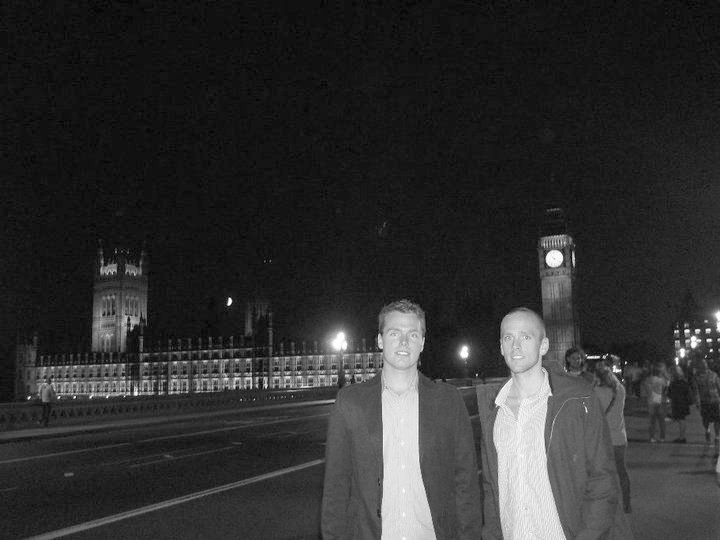 Hello E-commerce!
My main focus when working with Voga.com was to ensure good (Danish) copy on the website while making sure that the company became more visible in the search engine results.
Knowing next to nothing about search engine optimization, this meant that I had to study hard in the evenings and weekends to be able to deliver the results wanted.
Sites like SEOmoz (now moz.com), Search Engine Land and  Copyblogger quickly became my "Most Popular" and over the next few years I would develop my online skill set by reading tons of articles and blog posts while building up smaller niche sites to test things out.
Multi-channel?
After 9 months in London I received my bachelor's degree in international business communication from University of Southern Denmark and was now back in Denmark, ready for full-time employment.
I immediately found a job in a multi-channel office supply as E-commerce Manager. While still having much to learn about my industry (e-commerce), I was stoked about the new gig and more than ready to conquer the online world of office supplies.
As E-commerce Manager I was responsible for driving qualified traffic to the company website mainly through search engine optimization and e-mail marketing, while making sure that the traffic we got converted into sales or newsletter sign-ups. Everything, on a shoestring budget.
After twelve months only, sales were up with about 100% compared to the previous year. However, the slow pace and traditional nature of the corporate, multi-channel world, was falling behind the fast growth and pace of the internet. Therefore, I felt that there were far too many missed opportunities and this led me to pursue new goals.
Entrepreneurship
Through my professional network, I'd heard about a Swedish online retailer of workwear and safety equipment who was looking for someone to help him take his business to Denmark. I applied. And got the job as Country Manager at Protecty Workwear (now Bygghemma).
The main focus was to use short term tactics such as paid search to drive immediate traffic to the website and generate revenue. I was responsible for the start-up and development of the company in the new market, from establishing the Danish branch through setting up bank accounts to translations and content creation. This really breathe life into my entrepreneurial spirit.
I owe a big thanks to Peter Höjman, who have largely been my inspiration to take the step into becoming an entrepreneur.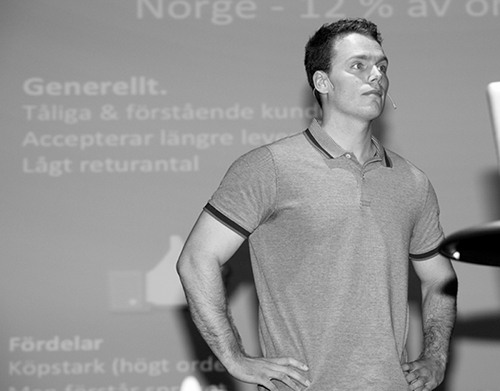 Corporate E-commerce
"Dear Peter, on LinkedIn I came across your very interesting profile…"
Although I was enjoying my time as Country Manager at Protecty Workwear, I could not resist the lure of moving on to something bigger when Nils Pollex, head of HR at Internetstores GmbH, one day wrote me on LinkedIn. This let to an interview in Berlin, which later turned in to a job as Country Manager Denmark.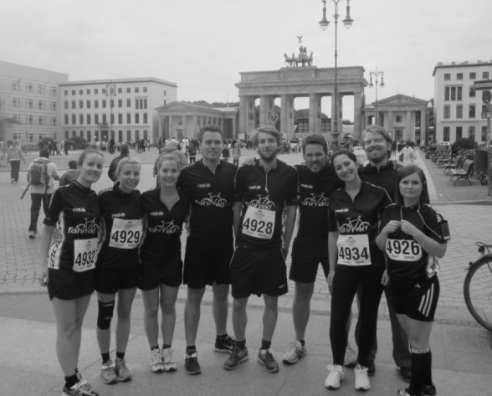 After twelve months of really focusing on building the Danish branch, though, it became clear that I had to choose. I was living in a foreign country with my girlfriend and our new-born son, had a demanding job and a growing company on the side; I was going to burn out if continuing that way. I simply didn't have enough energy to ride two bikes any longer. It was decision time.
As much as I loveed the security and certainty of a regular job, I still had an inner entrepreneur wanting to break out.
The day I left Internetstores, I was excited but sad: It was hard to leave a job that I'd enjoyed so much but at the same time I felt ready to move on.
Today
So far, it's been a joy to run my own business, and I don't see myself going back to corporate any time soon.
As a small business owner I am vitally involved in all daily operations but my main responsibility is to lead all of the search marketing efforts, taking care of search engine marketing, display retargeting, comparison shopping engines, and managing SEO initiatives.